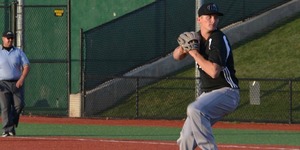 Friday's doubleheader will mark the Big Train's eighth and ninth game (counting Tuesday's game against the Redbirds which was postponed mid-game) in a seven day span. When team's play so many consecutive game's in a row, it isn't rare to see some fatigue settle in, especially from the everyday players and the bullpen -- and that is when the depth of a pitching rotation really is put under the spotlight.
Fortunately for Big Train manager Sal Colangelo, he will have Logan Gilbert (Stetson) and Sean Barry (San Diego) available at his disposal. Both pitchers hold a record of 2-0 with and ERA under 2.00 (1.45 and 1.83 respectively). The two right handers have also combined to strikeout 33 batters in 32 innings of work.
This doesn't bode well for a D.C. team that holds the second lowest batting average while scoring the second least amount of runs in the Cal Ripken League.
Piling up the burden even higher on the Grays is the fact that the league leaders in runs scored is the Big Train, which has averaged 8.83 runs per game over the last six contests (not including Thursday night's affair in Vienna).
Already having defeated the Grays in the team's earlier two meetings, Friday's doubleheader will be a great time to keep the momentum rolling heading into the July 4th holiday.
The first leg is scheduled to begin at 5 p.m.