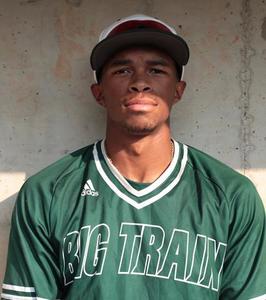 The Big Train rolled on through their first game of the season, scoring a 5-0 victory over the Gaithersburg Giants.
Now, it's time for a bigger challenge--perhaps the greatest of all. Come to Povich Field Sunday at 7 p.m. to see the Bethesda Big Train take on the BCC Big Train Stars. As always, admission will be free for these preseason exhibition games. The "Little Train" play in the MCBL (Maryland Collegiate Baseball League), a different league from the Bethesda Big Train's CRCBL (Cal Ripken Collegiate Baseball League). That makes this an inter-league exhibition game.
So many questions remain on the line in this one. Who will hit the first home run of the season for the Big Train? Will the Big Train or the Big Train Stars win? What name will the scoreboard list for the visiting Big Train, who surely cannot overtake the name of the native Big Train on their home turf? We'll find out tomorrow.
It's set to be low-70s and only partly cloudy all night, so it's the perfect time to get yourself to the ballpark and watch some baseball without fearing turning into a human pool of--well, you can use your imagination. See you at Povich Field at 7PM sharp! Don't miss out.