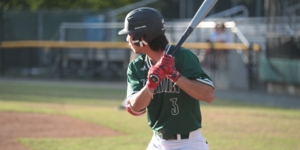 The Bethesda Big Train (19-6) will be back at Shirley Povich Field for the first time in the month of July as they'll host the last place FCA Braves (9-16) for a doubleheader Saturday afternoon. Saturday's doubleheader will begin with a full nine-inning game and conclude with a seven-inning nightcap. It will be the fifth and sixth meetings of the season between the Big Train and Braves so far this season.
Bethesda has won each of the first four contests with the first two victories coming at home and the second two coming in Lorton, where the Big Train swept a doubleheader against the Braves on June 28. It's been a rough year for the Braves at the plate as they rank sixth in the Cal Ripken League in runs scored at 119 - nearly 100 less than the Big Train, who have plated 217 runs so far this season. However, the Braves pitching staff has held their own as they rank third behind the Grays (.232) and Big Train (.233) in holding opposing offenses to a .244 batting average against.
Starting pitcher Jack Nathan (High Point), who is likely to pitch one of the games against the Big Train is among the league's best, as he's posted a 2.45 ERA in two starts and seven overall appearances so far this season. With the Braves struggling the Big Train will look to take advantage and grow their already large first-place lead into one no team can catch.
The first of two games is set to begin at 4 p.m. Admission price will be two for the price of one. It will be Baltimore Orioles night at the ballpark so be sure to wear O's gear as the iconic Oriole Bird will make an appearance.