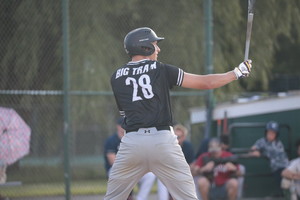 This will be the final game for the Bethesda Big Train before the Cal Ripken League's All-Star Game. The Big Train will send a league-high 14 players to the All-Star Game, including six members of Bethesda's starting lineup.
But before that, the Big Train will have to keep their eye on the prize as they will face the Alexandria Aces. On the season, the Big Train have gone 4-1 against the Aces thus far. And with Bethesda handily in first place and Alexandria sitting in last place by a half game, that just about makes sense. Still, no team can be underestimated, and the Aces have proven to be a challenge at times to the Big Train.
Expect for players to make strong last impressions before the All Star Game. Maybe one of the nine Big Train hitters who were named to the All Star game will show why the league thinks Bethesda's lineup is so dangerous. There's lots of storylines to follow here in this one, so stay tuned. First pitch will be at 7 p.m. at Shirley Povich Field.
It will also be Military Appreciation Night, a night in which Big Train honors local veterans--and allow them free entry to the game. As of now, the weather is looking sunny and clear so you'll want to catch this one.