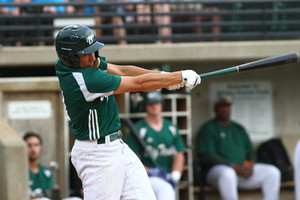 The Bethesda Big Train start the second full week of the season Wednesday against the Alexandria Aces after an up-and-down first week. After Monday's 4-2 loss to the Silver Spring-Takoma Thunderbolts, the Big Train finished their first seven game stretch 4-3.
Alexandria enters Wednesday's matchup atop the South Division standings at 5-2. The Aces can attribute their success this season to their high powered offense. They are second in the Cal Ripken Sr. League with 54 runs in seven games. Leading the charge for Alexandria is pitcher AJ Spencer (Middle Tennessee) who is batting .500 with seven RBIs. Spencer falls just behind the Big Train's Clayton Daniel (Jacksonville St.) who is third in the league with nine RBIs in seven games.
Defensively, the two teams draw almost even with the Big Train allowing 30 runs on the season while the Aces have given up 28. Bethesda is expected to put sophomore righty John Murphy (Maryland) on the mound for this crucial early season matchup. Murphy last saw action in his first start against the Herndon Braves. In six innings of work, Murphy allowed three runs on five hits and struck out six, posting a 4.50 ERA.
This is the first of six straight games at Shirley Povich Field, first pitch is set for 7:30 p.m.