View all of Maggie Laird's photos from the 2021 Championship Game here.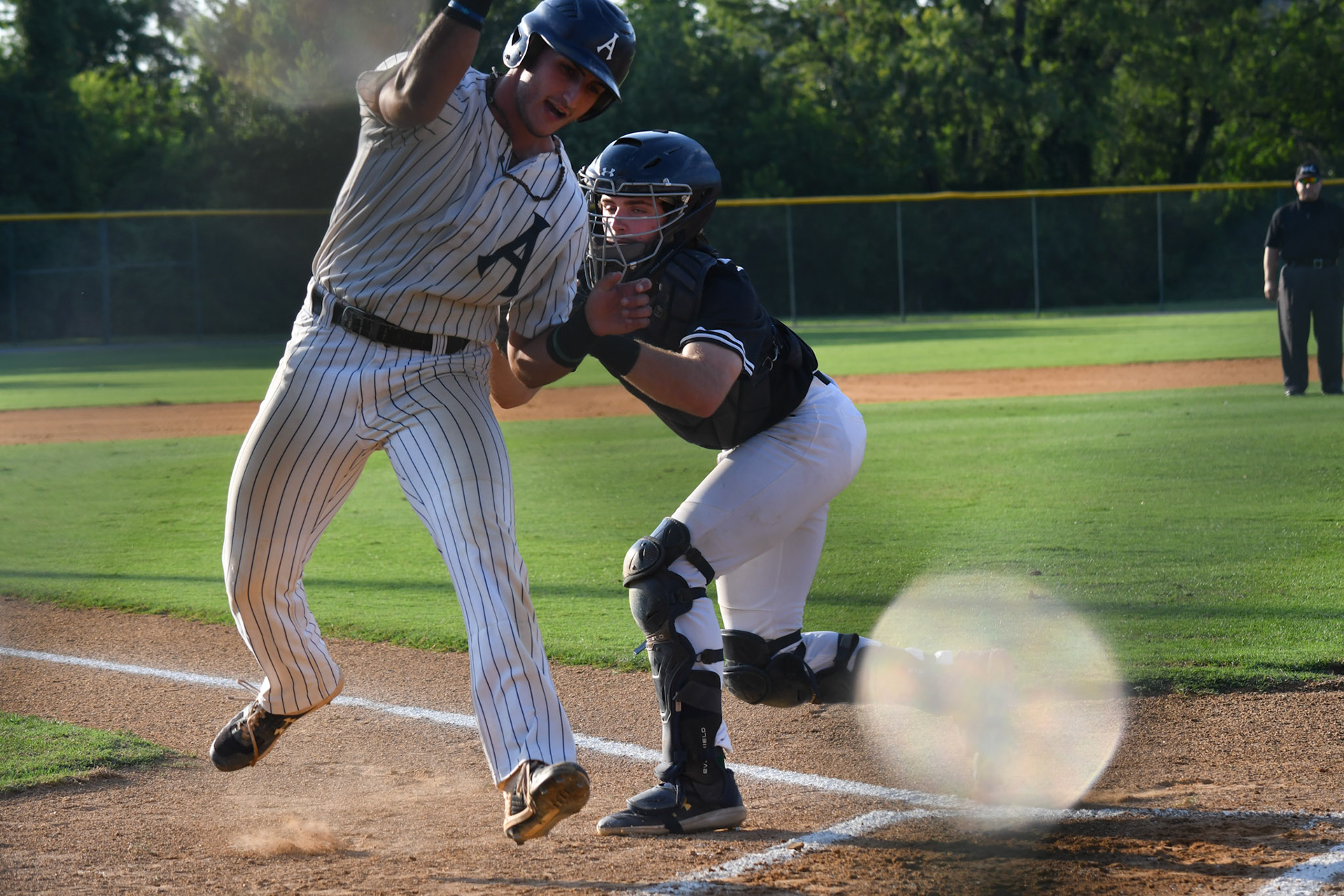 Danny Neri (Notre Dame) tags out an Aces runner to keep the game scoreless in the first inning.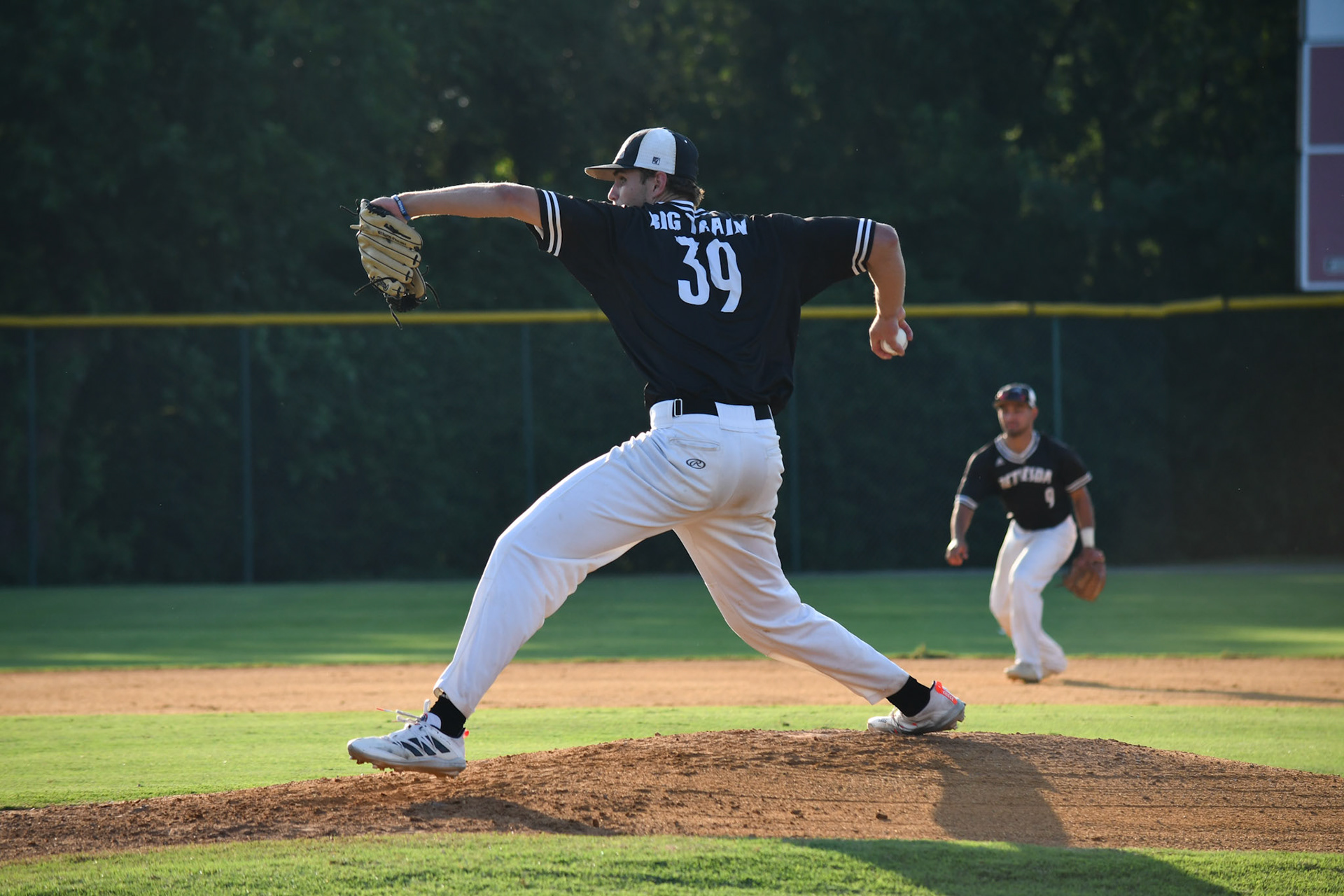 Josh Grosz (East Carolina) pitched six scoreless frames, striking out nine while allowing just five hits.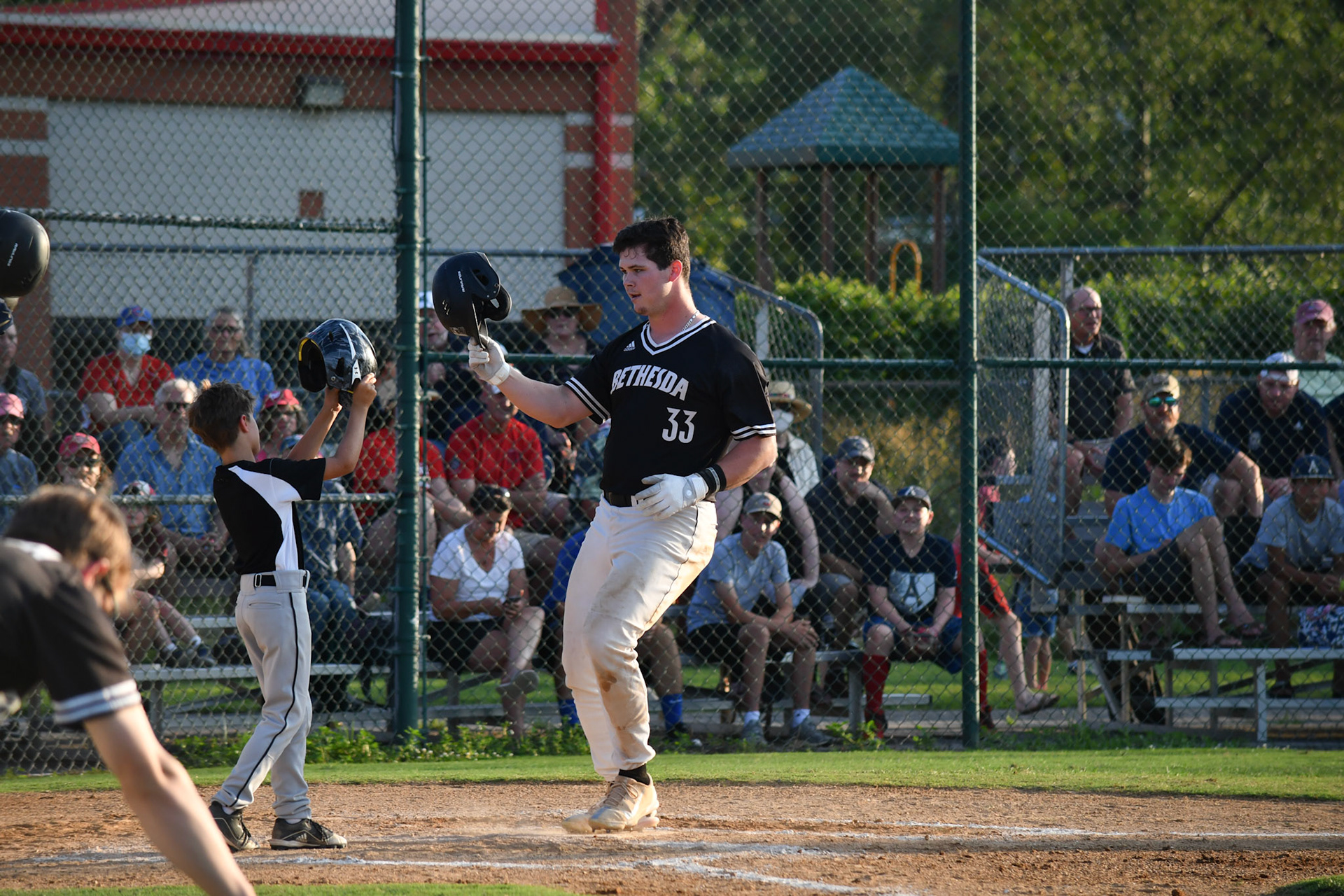 Kemp Alderman (Ole Miss) and batboy Owen Lieber celebrate at home plate after Alderman's two-run homer.
Alderman went 3-for-8 with a homer and three RBIs in the two-game championship series to earn
LCS Most Outstanding Player honors.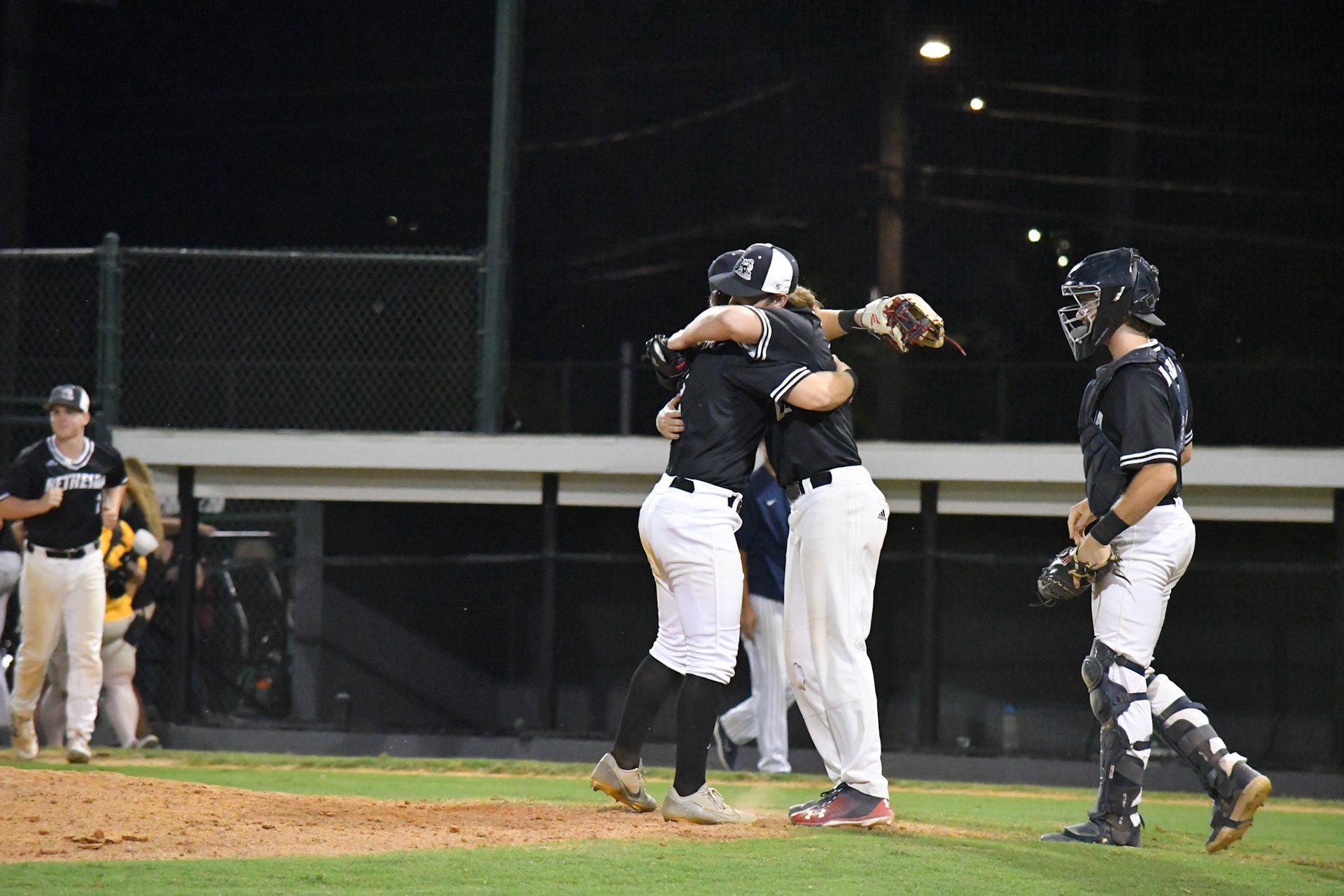 Second baseman Rocco Peppi (Long Beach State) and pitcher Ryan Daugherty (St. Mary's CA) embrace on the mound after the final out. Daugherty fired three scoreless innings in relief of Grosz to lock down the championship victory.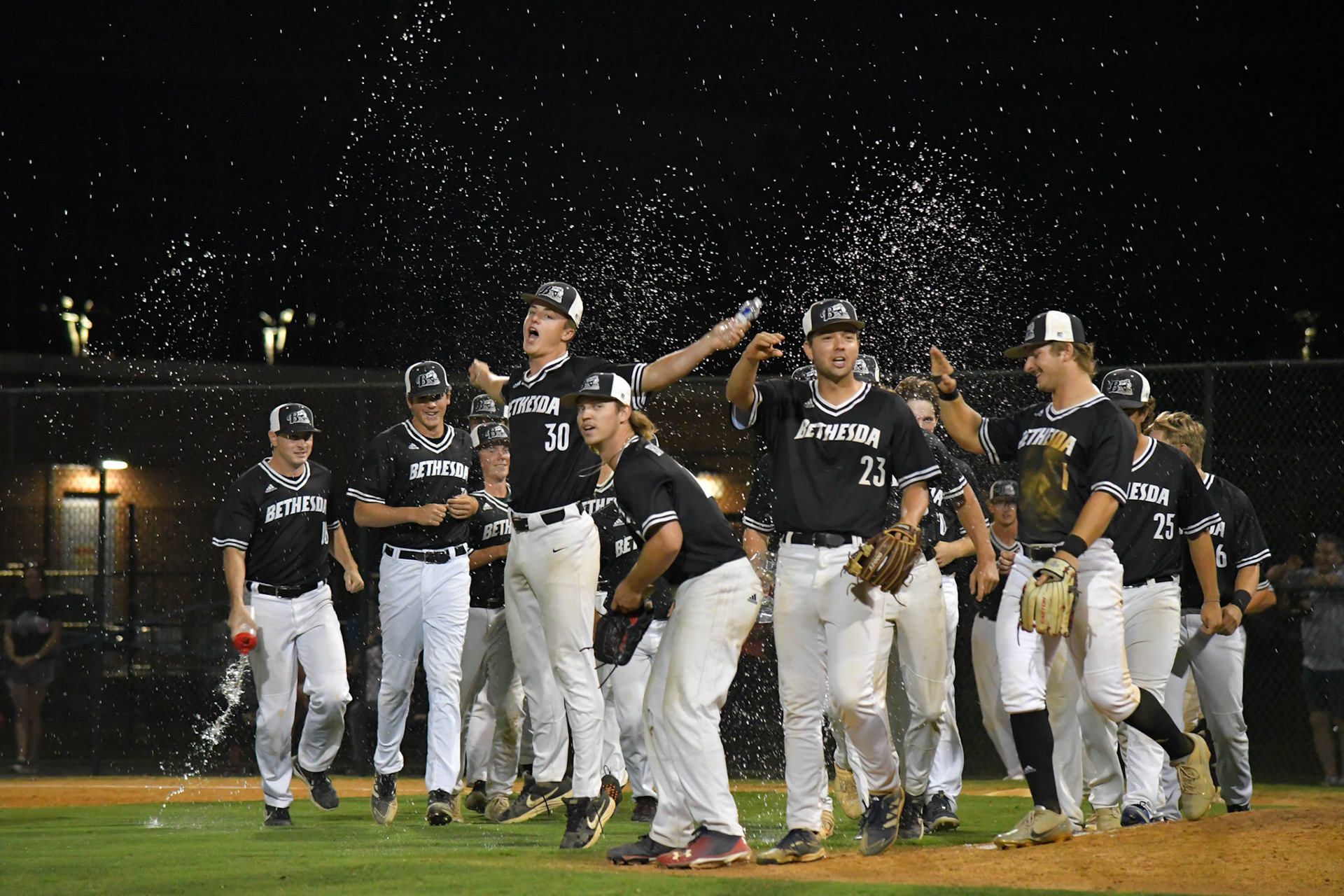 2021 Cal Ripken League Champions!
Kemp Alderman (Ole Miss; center) holds his LCS Most Outstanding Player award alongside Cal Ripken League commissioner Jason Woodward (left) and Bethesda Big Train manager Sal Colangelo (right).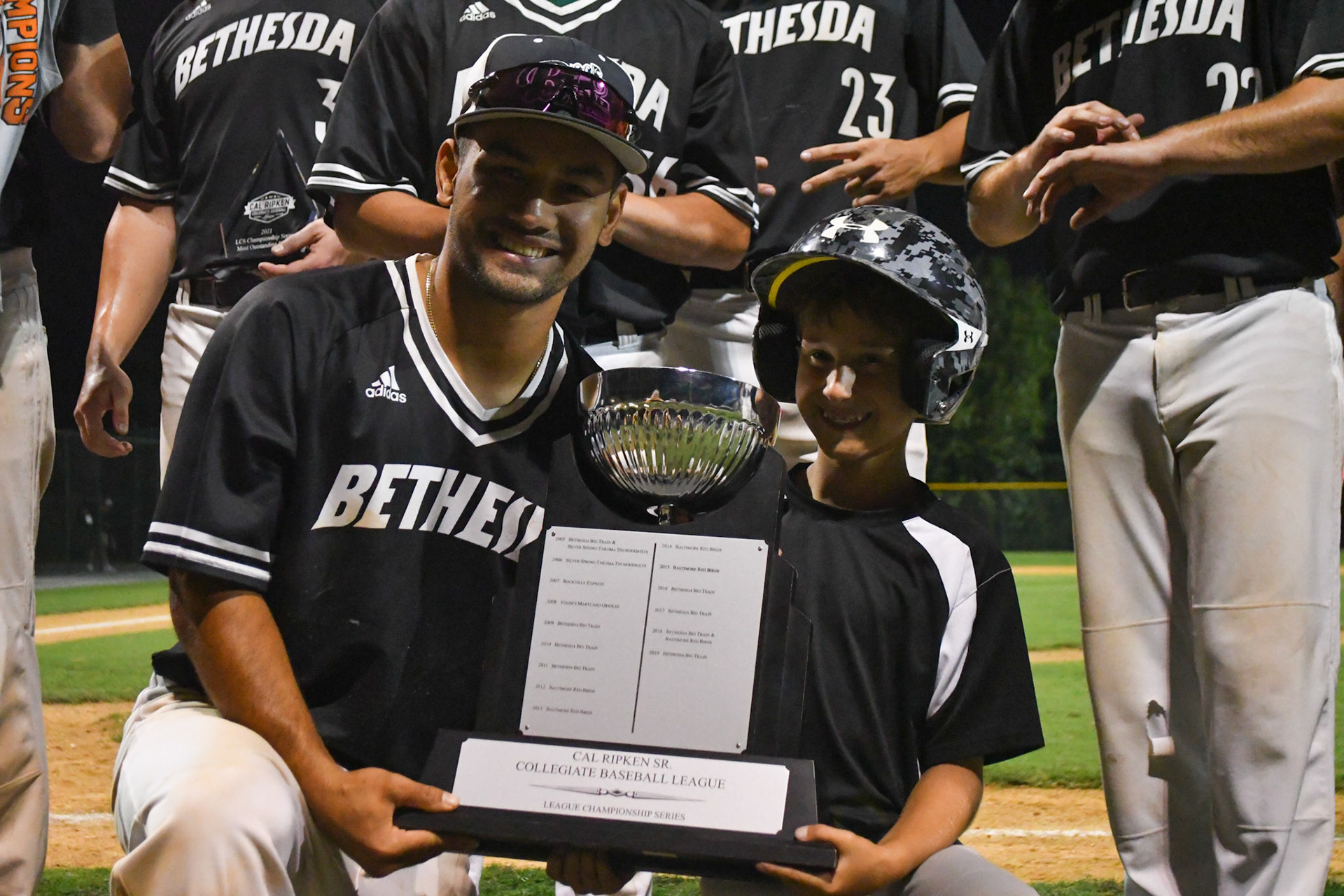 Shortstop Keith Torres (Sacramento State) and batboy Owen Lieber hold the championship trophy.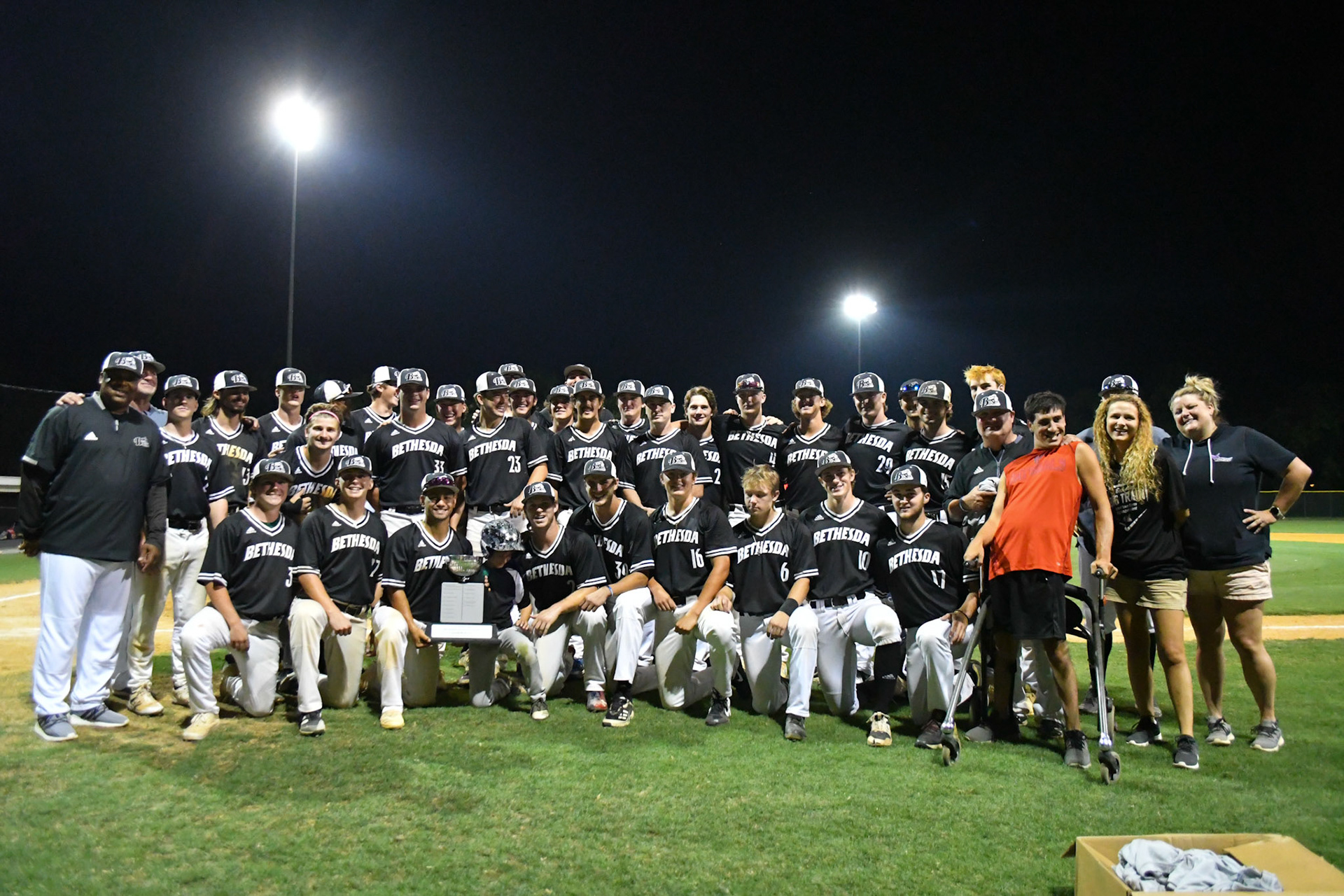 2021 Cal Ripken League Champions!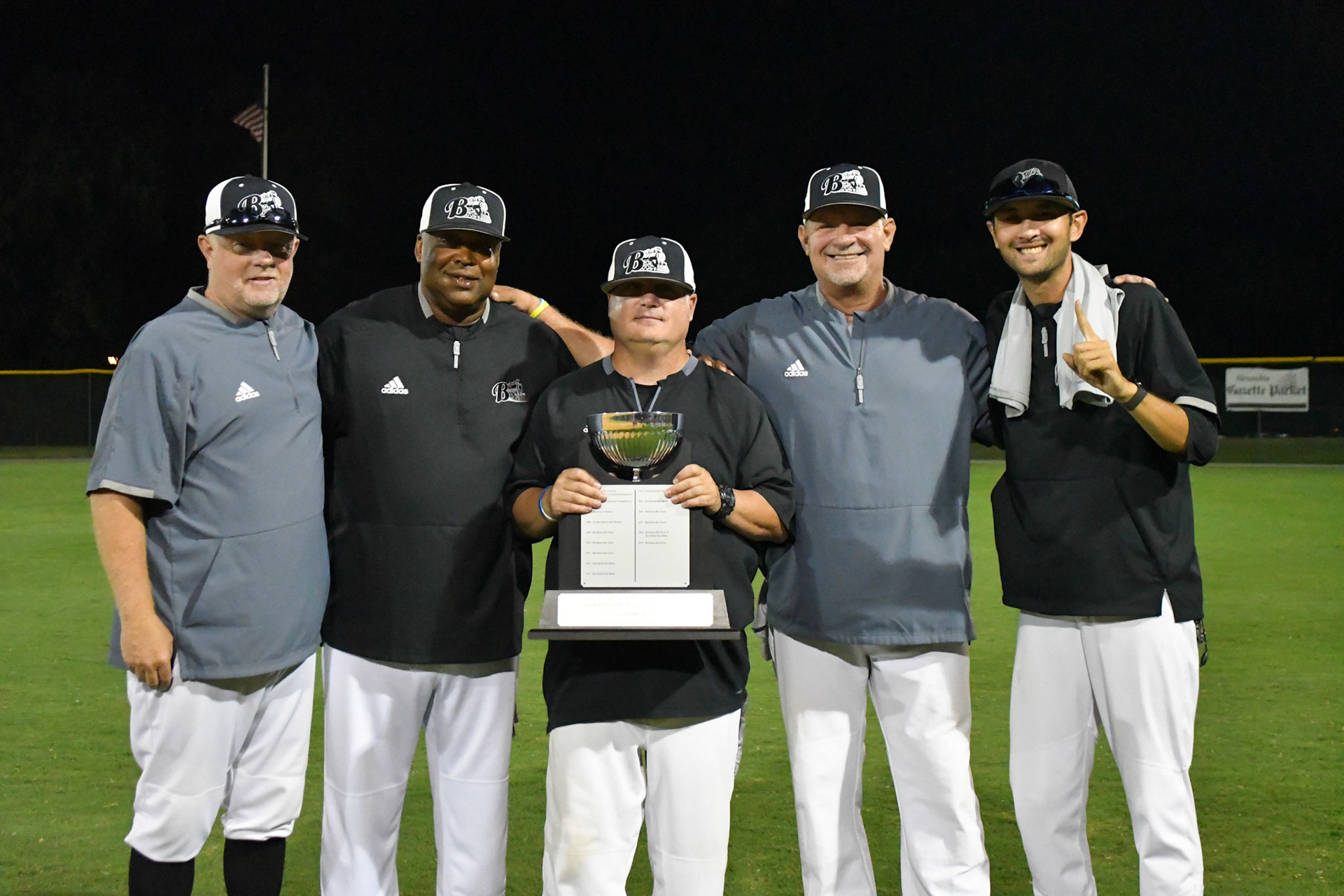 The Cal Ripken League Champion coaching staff: bench coach Bob O'Conor, associate head coach Galvin Morris, manager Sal Colangelo, pitching coach Craig Lopez and hitting coach Sam Bender.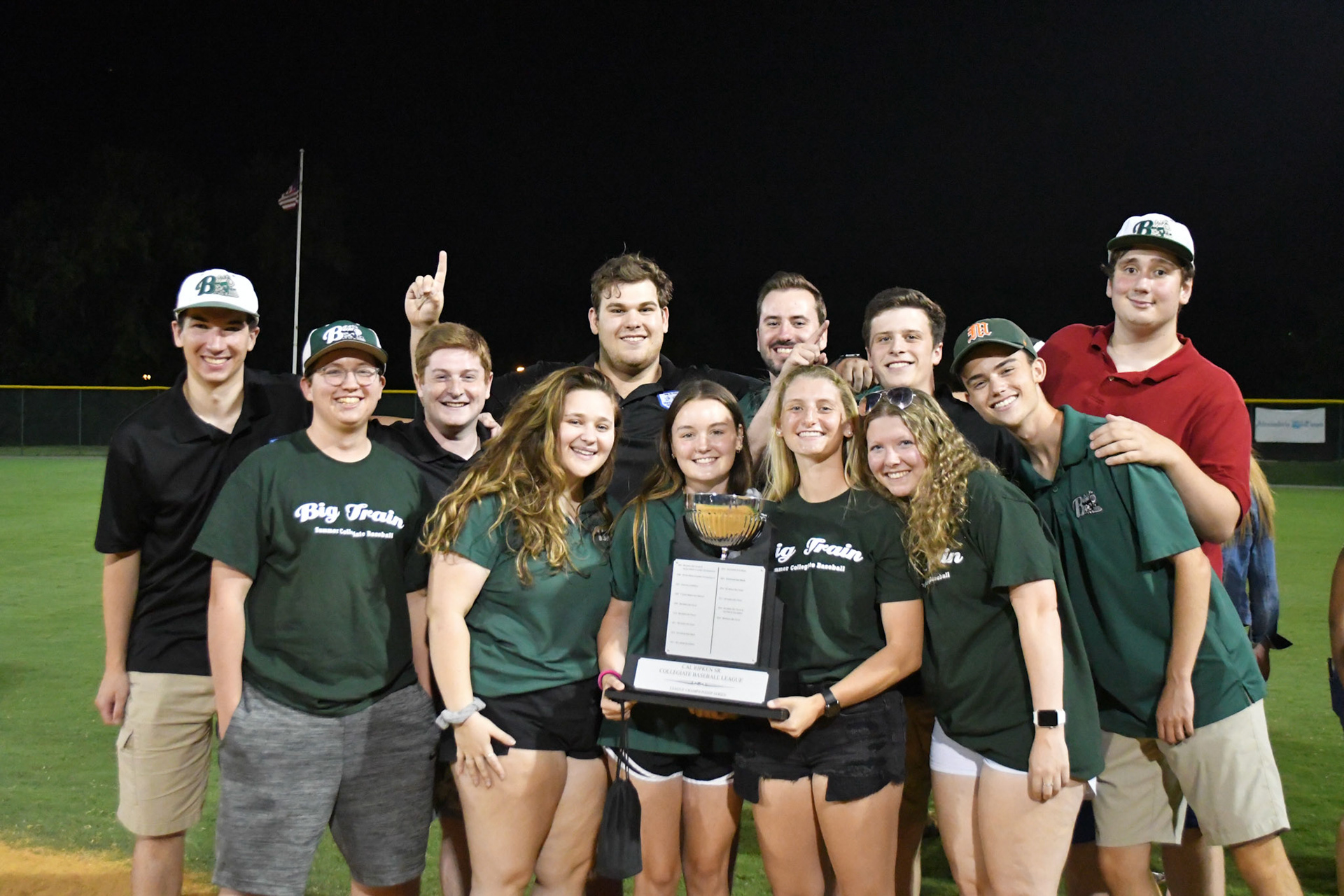 The 2021 Big Train front office and intern staff.
|
Back to index...