Povich Field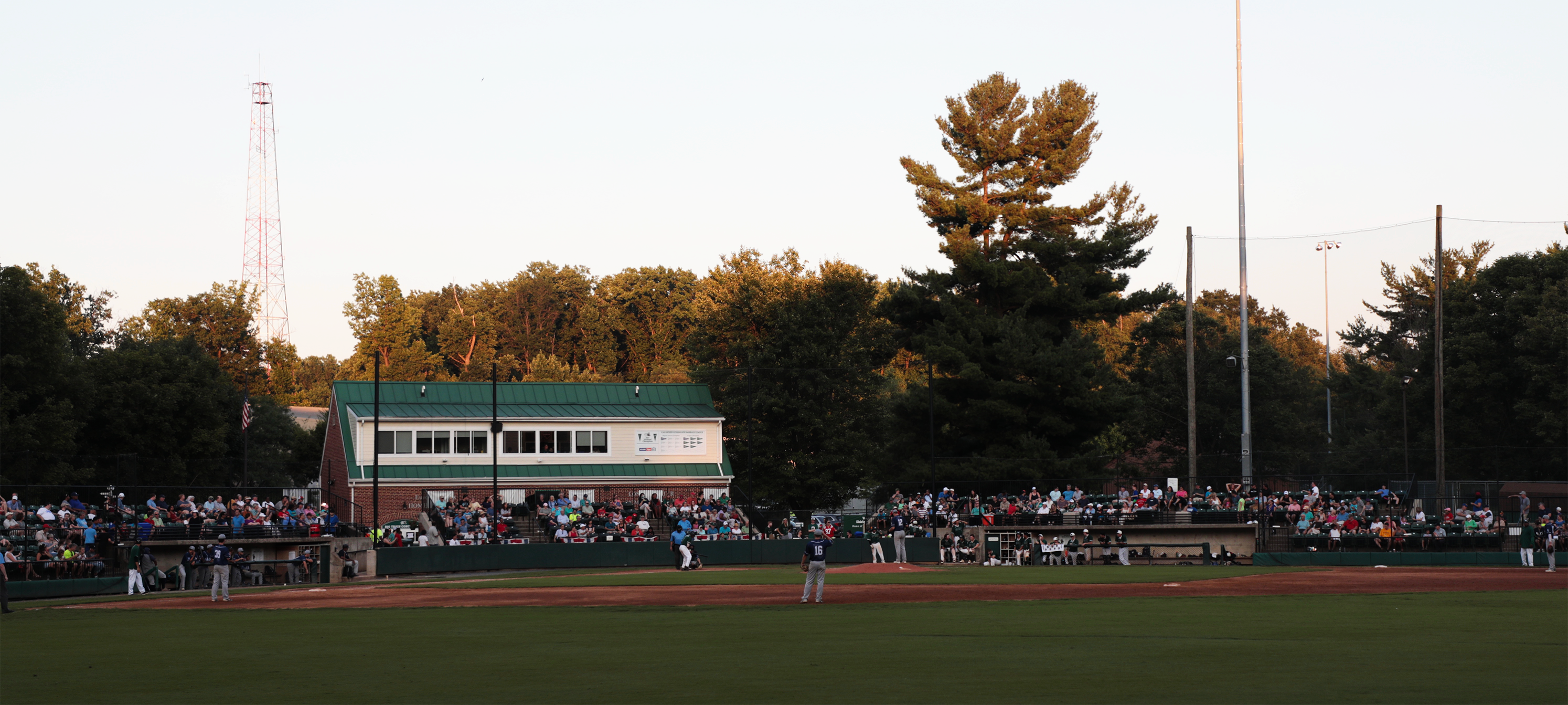 On a sunny and chilly December morning in 1998, a hearty band of baseball fans and local government officials joined the Johnson Family and the Povich Family for a groundbreaking ceremony for Shirley Povich Field. Son Maury spoke for his mother Ethyl and his siblings: "I am speaking for all of my family when I tell you how proud we are that this is happening. My father is one who would shy away from awards and recognition. He was never into that… But when David and I extended the offer of naming the field after him, in typical simplistic Povich fashion he said: 'Well, this is an offer I can't refuse.' He was so excited about it."
A year of planning was completed. It was time to build the ballpark. And there wasn't much time. Youth and amateur men's teams had permits to play in April and the Bethesda Big Train's opening night was just over six months away. A Herculean effort by the local building community led by John McMahon of Miller & Long Concrete Construction and Phil Leibovitz of Sandy Spring Builders got the job done. The 606-seat grandstand was completed in just three months, allowing play to begin that April. The clubhouse opened just days before the Big Train's June 4, 1999 inaugural contest against the Arlington Senators.
Founder and Chairman John Ourisman took the lead in raising the nearly one million dollars of cash and recruiting nearly another million dollars of in-kind services. Architect Alan Sparber labored long hours to produce this community jewel. Founder and President Bruce Adams conceived the red brick clubhouse with the Doubleday Field-like arch and the Ebbets Field-like hand-operated scoreboard. Peter Kirk, who had built minor league stadiums for his Keys, Baysox, and Shorebirds, served as our mentor on ballpark construction and proposed the idea of Camden Yards quality seats on a concrete grandstand. Hopkins & Porter Construction built the hand-operated scoreboard and the dugout and bullpen benches.

The Montgomery Parks Foundation, our fiscal agent, allowed us to raise funds and get this project moving. Scores of large corporate and individual donors were joined by hundreds of smaller donors who supported the project by purchasing seat plaques and commemorative bricks. Credit also goes to the government agencies that put this project on a fast track to success - The Maryland-National Capital Park & Planning Commission, the Montgomery County government, and the Washington Suburban Sanitary Commission. The result of this exceptional partnership and approximately two million dollars of improvements is Shirley Povich Field, one of the nation's finest amateur ballparks.