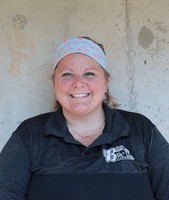 Kristi Voigt
Athletic Trainer
Kristi Voigt MS, ATC, LAT is returning for her 6th summer as the Athletic Trainer for the Big Train.
She is a 2009 graduate of Lock Haven University in Lock Haven, PA. Kristi earned her Bachelors of Science in Athletic Training and minored in Sports and Exercise Psychology. Kristi also completed her Masters of Science in Sport Psychology from Lock Haven University in 2015.
She is currently employed with Montgomery College working with Men's and Women's basketball, baseball and volleyball. Kristi has a special interest in psychological aspects of sport especially though the rehab process. She is passionate about making sure all athletes get the care and treatment that they deserve.