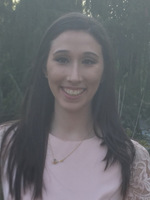 Nicole Kittay
Picnic and Party Coordinator
Phone:
301-385-7587
E-mail:
Nicole K. Kittay returns for her third season with Big Train and will be in her first year as the Picnic and Party Coordinator. Nicole previously spent summers as the Official Big Train photogrpaher and acted as a mentor to new interns. During this season as well as last, Nicole assists with Operations which includes everything from volunteering at community events to game day preparation and activities.
Nicole is a rising Junior at Syracuse University in the David B. Falk School of Sport Management and Human Dynamics. At Syracuse, Nicole is the Basketball Manager for the Men's Basketball team.
Nicole grew up in Potomac, Maryland and attended Bullis High School. She is an avid Big Train fan.