Individual Pass | Admits one guest to each 2021 regular season Ripken League home game at Shirley Povich Field | $65
Family Pass | Admits four guests to each 2021 regular season Ripken League home game at Shirley Povich Field | $125
Corporate Pass | Admits four guests to each 2021 regular season Ripken League home game at Shirley Povich Field | $125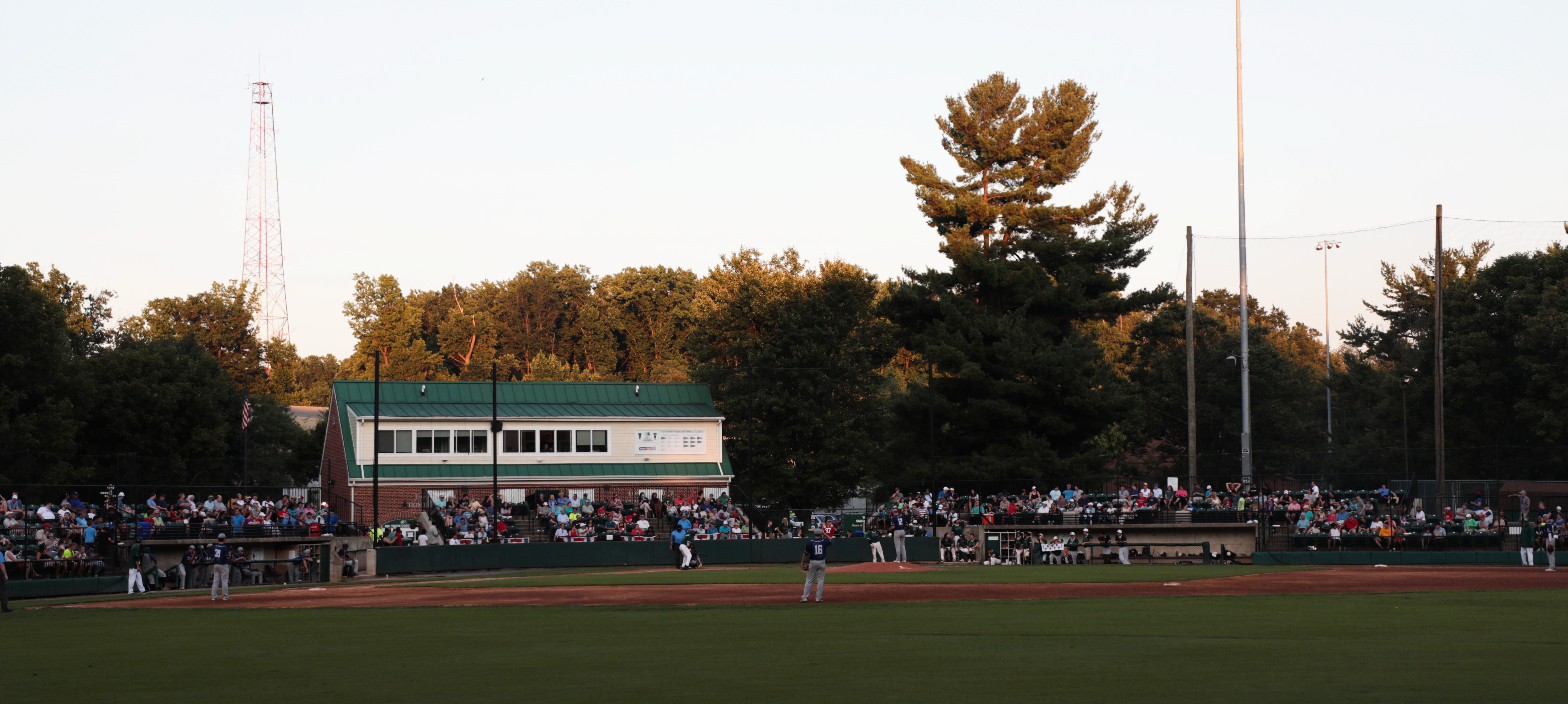 Individual Game Ticket Prices
| | |
| --- | --- |
| | Price |
| ADULT | $9.00 |
| STUDENT & SENIOR (65+) | $7.00 |
| CHILDREN (6-12) | $5.00 |
Tickets are available on a first-come, first served basis at Povich Field.

NOTE: Gates open at 5:30 p.m. Game time is 7:00 p.m.
Seating Policy
General Seating: All general admission tickets to Bethesda Big Train baseball at Shirley Povich Field are open seating on a first-come-first-served basis.
Reserved Seating
The only reserved seating for Bethesda Big Train baseball at Shirley Povich Field will be for registered picnics or parties. Picnic or party groups of small or medium sizes will be seated in the upper two rows of the three main grandstands (above the main aisles). Picnic or party groups of large sizes will be seated in the upper three rows. Big Train representatives will be responsible for reserving the seats (and marking them with a seat reservation form) prior to 6 p.m. ONLY BIG TRAIN REPRESENTATIVES MAY RESERVE SEATS.
Special Seating in Excess of Sell-Out Crowd
Folding chairs will be used for standing-room patrons in the following order of priority: (1) senior citizens or patrons with disabilities, patrons who are pregnant, or patrons with special needs; (2) season-pass holders. There is a limited supply of folding chairs. When all the seats in Povich Field, including bleachers and folding chairs, have been taken, we can only provide standing room for additional people (including season pass holders).

Shirley Povich Field's stated capacity, including standing room only, is 1,000 persons. However, we will not let that limit interfere with admitting season-pass holders to all Bethesda Big Train home games.
Holding Seats During the Game
When we have a sell-out crowd, we cannot permit a seat to be vacant for more than two innings. If parents have children who are going to spend most of the game playing, rather than watching the game from their seats, those parents are asked to inform a Big Train usher that those seats are available to someone who has had to stand because no other seats are available.